What will happen to your assets and properties when you die? Who will inherit them, and how much will they get? What if you become incapacitated and cannot decide about your healthcare and finances?
These are all questions that Estate Management Counselors LLC is here to answer. Everyone should have a comprehensive estate plan to ensure their wishes are carried out and their loved ones are cared for after they're gone.
This blog will explore the essential documents required for estate planning. It will also provide the necessary information to create a comprehensive plan that meets your needs and goals.
Estate Management Counselors LLC is a certified law firm that delivers the best services. We love helping our clients navigate the complex estate planning and management world. So, sit back, have coffee, and let us guide you through the essential steps to safeguard your legacy and secure your family's future.
Estate Planning | Brief Overview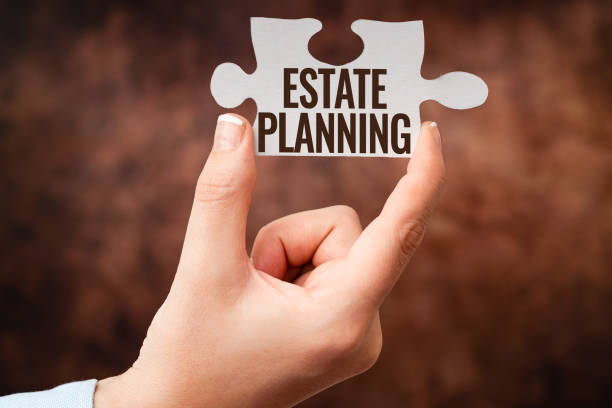 Estate planning enables you to protect your assets, provide for those close to you, and ensure that your wishes are fulfilled in the event of death or incapacity.
Furthermore,
Estate planning is anticipating and arranging for the management and disposal of an individual's estate during their life so that their wishes are fulfilled after death. It involves various legal techniques and strategies, such as wills, trusts, powers of attorney, insurance policies, healthcare directives, and charitable donations.
Estate planning allows individuals to control how their assets are managed and distributed after death, ensuring that the financial needs of loved ones are considered. It also helps minimize estate taxes and other associated costs for settling an estate.
It also involves protecting assets from creditors or from being seized by government agencies. Individuals must create an effective plan early in life, as changes and modifications can be difficult or impossible to make later.
An estate plan should be tailored to an individual's goals, needs, and desires. Professional legal advice should always be sought to ensure that the best interests of the individual and their loved ones are considered.
Additionally,
Estate planning can help protect against legal disputes and court proceedings. If a person passes away without leaving behind a good estate plan, disagreements can arise regarding the distribution of assets or other matters related to the settlement of the estate.
Do you know?
By creating an effective plan, individuals can ensure that their wishes will be followed after death and reduce the likelihood of costly litigation. Consulting EMC LLC's estate planning attorney can help you determine the most appropriate documents for your situation.
Components Of Estate Planning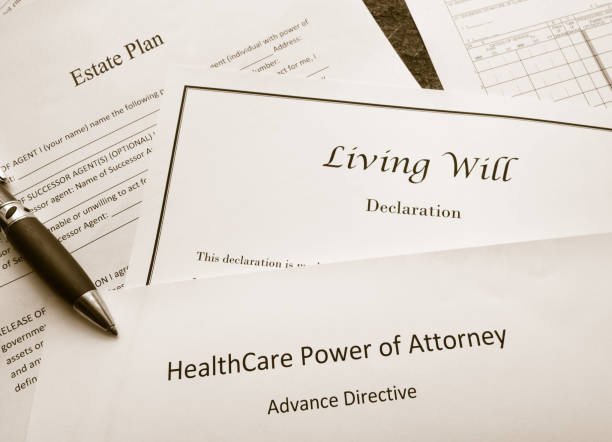 An estate plan is a group of documents that help you manage your affairs during and after your lifetime. It helps you protect your assets, provide for your loved ones, and fulfill your wishes if you become incapacitated or pass away.
The primary components of an estate plan include:
Wills
A will is a legally binding document instructing how your assets should be distributed upon death. Your will can also designate guardians for minor children and specify who will manage the distribution of your property.
Trusts
A trust lets you control the probate process of how and when your assets are distributed after death. It can be used to provide for family members or other beneficiaries while avoiding the costs, non probate assets, and delays of probate court.
Healthcare Directives
A healthcare directive allows you to designate someone else to make medical decisions on your behalf should you become unable to do so yourself. Medical care is crucial to estate planning, ensuring that important decisions are made per your wishes.
Powers Of Attorney
A power of attorney allows you to appoint someone else to manage your financial or legal affairs if you cannot do so yourself. This can provide peace of mind, knowing that someone else is entrusted with your affairs should something happen to you.
Documents Needed For Estate Planning
Estate planning is a legal process that helps you organize your assets and wishes for the future. It involves creating documents like wills, trusts, powers of attorney, and healthcare directives. It also includes instructions on managing any property you own if something happens to you.
You must know that,
Creating these documents is essential to keeping your affairs in order and respecting your wishes. With them, you may know who inherits your property and how they can use it. Additionally, without a clear plan, your estate could end up in court, costing time and money when it doesn't have to.
Several documents need to be taken into consideration when estate planning. Each document serves a specific purpose and can help protect your assets for the future.
Legal Documents
One of the most important documents needed for estate planning is a will. This document explains what you want to receive after you pass away. It also outlines how you want them distributed and any other information related to your estate. These include
Wills
This document explains who you want to receive your assets after you pass away. It also outlines how you want them distributed and any other information related to your estate.
Living Trusts
A revocable living trust is a legal entity established. In contrast, the owner of the trust is alive, with instructions on how property should be managed in the event of death or disability.
Durable Power Of Attorney
This document gives a trusted person the authority to make financial and legal decisions on behalf of another person in case they become incapacitated or unable to do so themselves.
Advance Healthcare Directive
This document gives someone the authority to make healthcare decisions for you if you are incapacitated or to do so yourself.
Beneficiary Designations
This document assigns beneficiaries to financial accounts and life insurance policies, ensuring the money goes to them when you pass away.
Finances and Property
Documents are the parts and parcels of estate planning. It is a basic necessity for estate planning because the documents maintain the record. Along with other legal documents, finance, and property documents are also required for estate planning.
The documents related to your finances and properties are critical to your estate plan. They help ensure that your beneficiaries receive their rightful share and that your assets are protected from potential challenges or disputes.
Investment Accounts
For investment accounts, you must contain documents such as brokerage accounts, retirement accounts, and mutual funds, which are recommended. These documents guarantee that your investment accounts are allocated according to your desires and that your beneficiaries are given their rightful share.
Bank Accounts
To ensure that your savings accounts, checking accounts, and certificates of deposit are distributed correctly after your passing, it is important to provide relevant documents related to bank and investment accounts for estate planning purposes.
Real Estate Title/Deeds
Documents related to your real estate properties, such as title deeds and mortgage statements, are essential for estate planning. They help ensure that your properties are distributed according to your wishes and that your beneficiaries receive their rightful share.
Business Ownership Records
If you own a business, it's important to include documents related to your business ownership, such as shareholder agreements, partnership agreements, and operating agreements, in your estate plan. These documents help ensure that your business interests are properly distributed after death.
Insurance Policies
Your insurance policies are essential to your estate plan as they provide financial protection for your loved ones after death. This includes life insurance policies, disability insurance policies, and long-term care insurance policies.
Digital Assets
With the increase in digital assets, it's crucial to include documents related to your digital assets, such as online accounts, social media accounts, and digital files, in your estate plan. These documents will help ensure your digital assets are properly distributed after death.
Miscellaneous Documents
This includes other documents relevant to your estate plans, such as powers of attorney, living wills, and health care directives.
Including these crucial documents in your estate plan will help ensure that your assets and properties are distributed according to your wishes. It's essential to work with an experienced estate planning attorney, such as Estate Management Counselors LLC, who can guide you through the process and ensure your estate plan is comprehensive and up-to-date.
Check-list For Estate Planning Documents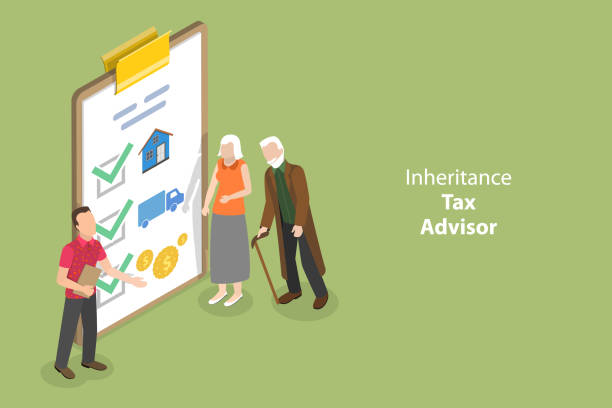 Estate planning checklist is critical for ensuring your assets are managed and distributed according to your wishes after you pass away. A comprehensive estate plan will protect yourself and the people you care about by ensuring legal and financial security during life and beyond.
To ensure that your wishes are adequately accounted for in your estate plan, you must create a checklist of essential estate planning documents.
The first step in the estate planning process is to identify your goals. Do you want to provide for your heirs during your death? How do you plan to manage and distribute assets? Establishing a clear vision of what must be accomplished is crucial for gathering all necessary documents.
Once you have identified your objectives, it's time to start compiling all the relevant documents. These documents should include a will or trust, financial statements, and life insurance policies. You may also need to collect information on your debts, such as mortgages or credit cards.
Additionally,
It is important to ensure all your beneficiaries are up-to-date in the event of your death. Then, make a list of your assets. These assets could include real estate, investments, jewelry, and other valuable items.
Finally,
When creating your estate plan, it's important to consider the taxes your heirs may need to pay after your passing. Consider consulting with a tax attorney or accountant to ensure you understand these potential tax liabilities.
Thing To Consider While Looking For Estate Planning Attorney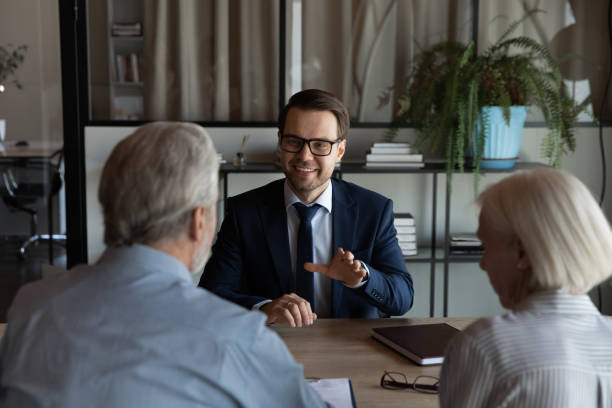 Selecting an estate planning attorney can be daunting, particularly when unfamiliar with the process. It is crucial to locate someone knowledgeable about estate planning and who has dealt with similar circumstances.
Here are some factors to think about when choosing an estate planning attorney.
Qualifications
Ensure the lawyer you choose is qualified to handle your estate planning needs. Ask them about their educational background, experience in the field, and any specialized certifications or licenses they may have.
Reputation
Hiring an attorney with a good reputation in the community is essential. Check online reviews and ask for recommendations from family and friends who have used an estate planning attorney.
Communication
Make sure that you and your lawyer can communicate effectively. Ask about their communication preferences, such as phone calls or emails, and how quickly they reply to inquiries.
Cost
Ask about the fees for services upfront so there are no surprises later. Make sure you understand what services you will be billed for and if there are any additional costs involved.
Comfort Level
You must feel comfortable with the estate planning attorney you choose. Make sure they take time to answer your questions in a way that makes sense to you and explain things thoroughly.
Create Your Estate Plan With Estate Management Counselors LLC
Creating an estate plan means thinking about the future of your finances and property. Estate Management Counselors LLC can help you create a comprehensive estate plan that covers all aspects of your financial life to protect you now and in the future.
Estate Management Counselors LLC provides detailed guidance to individuals who want to develop a strategy for their estate. Our experienced counselors help clients understand the best options for their future, whether setting up a trust or creating a document to ensure their assets are adequately managed during their death.
We know how complex this process can be and consider all the complexities of managing your wealth. Therefore, we strive to provide comprehensive estate planning services, including financial planning, business succession plans, and asset protection.
Conclusion
In conclusion, estate planning is crucial for protecting your assets and ensuring your wishes are carried out. If you want your estate plan to reflect your wishes accurately, knowing which documents are required is crucial.
You can reach out to EMC LLC to receive assistance from our skilled and knowledgeable estate planning attorneys. We will assess your situation and offer effective strategies to create an estate plan that fulfills your requirements.