When it comes to managing your finances, many different professionals can provide services. Two of the most common titles are financial planners and financial advisors, but what is the difference between them?
Financial planners are typically focused on helping individuals set up a strategy for their specific goals and objectives. This could include retirement planning, estate planning, tax planning, and investment strategies. They provide you with a comprehensive plan to reach your financial goals by providing advice that considers your situation.
On the other hand, financial advisors take a more hands-on approach and have more profound knowledge of the markets. They focus more on investing money in stocks, bonds, mutual funds, ETFs, and other financial products. They can advise on asset allocation and portfolio management, tax optimization strategies, and retirement planning.
Regardless of which professional you choose to work with, it's essential to ensure they are a Certified Financial Planner (CFP) or registered with the Securities and Exchange Commission (SEC). Estate Management Counselors, LLC offers both financial advisors and certified financial planners. This blog post will explain the differences between financial planners and financial advisors and how to choose the right one for your needs. Let's get started.
What Are Financial Planners?
Financial planners are professionals who can help you plan for your long-term financial goals and objectives. They are typically focused on helping individuals set up a strategy to achieve their desired outcomes. This could include retirement planning, estate planning, tax planning, and investment strategies.
When working with a financial planner, they will consider your situation, such as your income, age, lifestyle preferences, and goals. This helps them create a personalized plan for you that will work best with your needs.
Who Are Financial Advisors?
Financial Advisors are professionals who provide advice on how to manage finances. They are typically certified and regulated by financial authorities, such as FINRA or the SEC. Financial advisers can work for banks, investment firms, insurance companies, or independent contractors offering services to individuals or businesses.
Financial advisors offer various services, from general investment guidance to help you manage retirement plans, taxes, and estate planning. They also offer advice on how to save money, budgeting, setting personal financial goals, and more.
Services Offered By Financial Professionals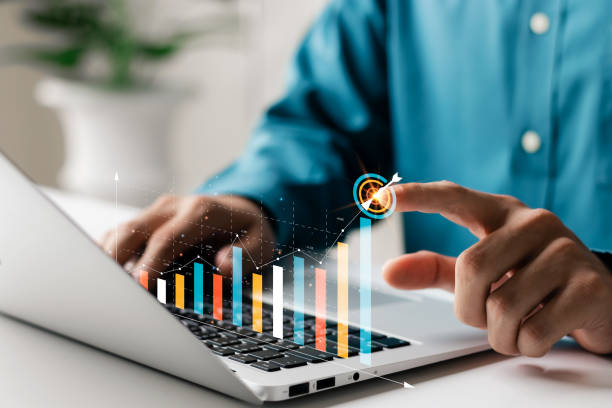 The role of a Financial professional is to help you make the best financial decisions and provide guidance on long-term financial planning. Financial advisors know various finance-related topics, such as taxes, investments, insurance, retirement plans, budgeting, and more.
Comprehensive Financial Planning
Comprehensive financial planning is one of the primary services offered by financial planners. This involves thoroughly evaluating your current financial situation and a plan to achieve your future goals. It considers income, savings, debts, investment, insurance, tax, retirement, and estate planning.
Investment Guidance
One of the primary roles of financial advisors is to provide investment guidance tailored to the individual client's risk tolerance, financial objectives, and investment horizon. They recommend appropriate investment vehicles such as stocks, bonds, mutual funds, or real estate investment trusts and can even manage your investment portfolio on your behalf.
Retirement Planning
Financial advisors assist in developing comprehensive retirement plans to ensure you maintain your desired lifestyle during retirement. They help set realistic savings goals, select suitable retirement accounts (such as IRAs or 401(k)s), and advise on the optimal time to claim Social Security benefits.
Estate Planning
Estate planning is a critical service provided by financial advisors. They support you in strategizing your assets' distribution after your death, minimizing estate taxes, and ensuring your wealth is transferred according to your wishes. This might include setting up trusts, drafting a will, or establishing a power of attorney.
Tax Planning
Navigating the complexities of taxes is often a daunting task. Financial advisors offer tax planning services to help manage tax liabilities and take advantage of potential tax-efficient strategies. This could involve recommending certain tax-advantaged investments or timing income and expenditures to minimize tax payments.
Insurance Advice
Financial advisors can guide you in determining the type and level of insurance coverage necessary to protect your financial well-being. They can provide advice on various insurance products, including life, long-term care, disability, and property insurance, ensuring you are adequately covered in case of unexpected life events.
Risk Management And Insurance Planning
Financial planners analyze your financial risk in case of unforeseen events and guide you on appropriate insurance coverage. This could include life insurance, long-term care insurance, disability insurance, or homeowners' insurance.
Education Funding
With the rising cost of education, financial advisors play a crucial role in helping parents and students plan for future education expenses. They can guide you on education savings accounts like 529 plans or Coverdell Education Savings Accounts and help identify potential scholarships, grants, and other forms of financial aid.
Financial Planner Vs Financial Advisor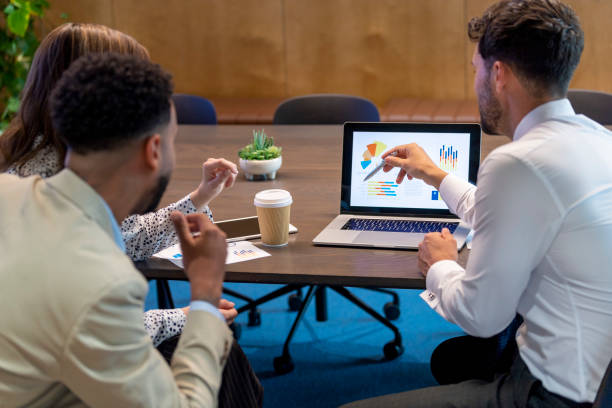 While "financial planner" and "financial advisor" are often used interchangeably, there are subtle differences between the two roles.
Core Roles
A financial planner is a professional who helps individuals and companies create a program to meet long-term financial goals. They might specialize in tax planning, asset allocation, investment management, retirement planning, estate planning, and risk management.
A financial advisor is a broader term for a professional who helps manage your money. They may provide various services, from investment management to budgeting guidance to estate planning. They might also specialize in a specific area, such as retirement or risk management.
Certification And Expertise
Typically, a qualified Financial Planner holds a Certified Financial Planner (CFP) designation, indicating they have passed a rigorous exam and met the standards set by the Certified Financial Planner Board of Standards Inc. They are well-versed in multiple areas of financial planning, including insurance, retirement planning, taxes, and estate planning.
Not all financial advisors have certifications, and their expertise can vary significantly. Some may be experts in managing investments, while others focus more on insurance or tax strategies. Advisors who provide investment advice must be registered with their state's securities regulator or the Securities and Exchange Commission.
Approach To Financial Management
Financial planners typically adopt a holistic approach to financial management. They consider all aspects of a client's financial life and design a comprehensive strategy considering the interplay between different elements.
Financial advisors may not always look at the financial picture in its entirety. For example, an investment advisor may focus primarily on your investment portfolio and not consider other aspects, such as your tax situation or estate planning needs.
Fees
Financial planners usually charge for their services based on a percentage of their assets, a fixed or hourly rate, or a combination of both.
The fee structure for financial advisors can vary widely. Some advisors are fee-only and charge a flat rate for their services, while others earn commissions from selling financial products.
Regulation And Ethics
Financial Planners are held to high ethical standards by their certifying bodies. For example, Certified Financial Planners (CFPs) in the United States must comply with the CFP Board's "Standards of Professional Conduct," which includes a commitment to confidentiality, integrity, and providing advice in the client's best interests.
Federal and state laws and industry regulations regulate Financial Advisors. However, their conduct is not always governed by a uniform set of ethical standards. For instance, advisors who are also registered brokers may be held to a "suitability" standard, which requires only that they make recommendations suitable for a client's situation, not necessarily in their best interest.
Specialization
Financial planners, particularly those with a CFP designation, tend to have broad-based knowledge of financial planning. Their expertise spans retirement and estate planning to tax and investment strategies, making them a good fit for people looking for a comprehensive financial strategy.
Some financial advisors might have a narrow focus, specializing in specific areas such as investment management, retirement planning, or tax strategies. This specialization can be beneficial for clients who have specific needs or goals.
Continuing Education
Continuing education is a crucial component for financial planners. For example, to maintain their CFP certification, they must complete 30 hours of continuing education every two years. This ensures they stay up-to-date with the latest financial planning strategies and regulations.
For Financial Advisors, the requirement for continuing education can vary significantly. Some credentials might require some ongoing education, while others may not. Clients need to understand these differences when selecting an advisor.
Benefits Of Working With A Financial Planner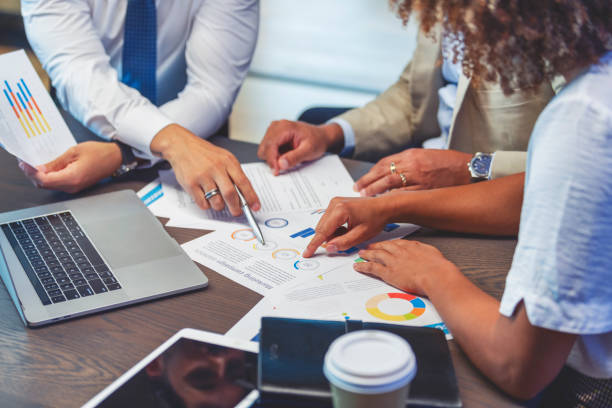 Financial Planners provide more comprehensive financial guidance than Financial Advisors. They can help you develop an overall financial plan that incorporates multiple elements, including retirement planning, investments, and insurance.
A Financial Planner can also advise on estate planning and tax strategies. This allows clients to develop an effective strategy for growing wealth over time and managing financial risks. Furthermore, a Financial Planner can guide setting goals and monitoring progress toward those objectives.
Finally, a Financial Planner will more likely develop a personalized plan based on your needs and circumstances. This tailored service can provide peace of mind for clients seeking comprehensive advice from an experienced professional.
When To Get A Financial Planner?
The decision to engage a Financial Planner over a Financial Advisor often depends on the extent and complexity of your financial needs. If your financial circumstances involve multifaceted elements, such as estate planning, tax strategies, and retirement planning, then a Financial Planner is the best choice.
On the other hand, if your finances are more straightforward, or you're looking for advice in only one specific area, such as investments or taxes, then a Financial Advisor might be better suited to your needs. It is important to remember that there is no one-size-fits-all solution when selecting a professional.
Benefits Of Working With A Financial Advisor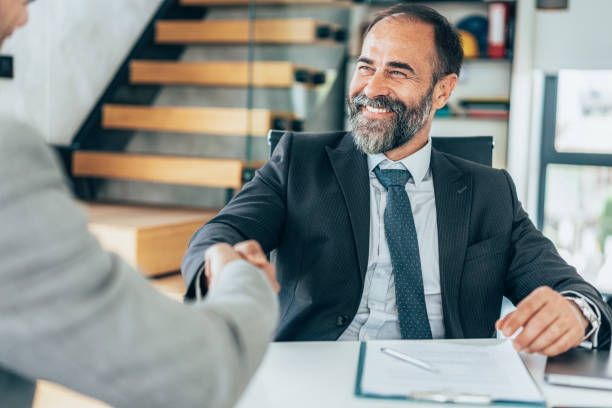 Working with a Financial Advisor can provide numerous benefits that would not be available if you tried to tackle it alone. First, advisors have the experience and knowledge to recommend strategies that could help optimize your finances. They can help you understand different investment options and decide what is best.
Besides, an advisor can provide an objective viewpoint regarding your finances. This is especially important if you tend to make decisions out of emotion or stress instead of analyzing the situation objectively beforehand. An advisor can help keep you on track and ensure you make sound, informed decisions with your finances.
Moreover, a Financial Advisor can also provide guidance when it comes to tough financial decisions. These can include paying off debt, investing in a 401(k), or saving for college tuition. An advisor will have the experience and expertise to provide sound advice on such matters that you may not be able to find elsewhere.
When To Get A Financial Advisor?
There are specific circumstances where a Financial Advisor might be better suited than a Financial Planner. The most common scenario is when your financial needs are specialized or primarily revolve around a particular area, such as investment advice or tax planning.
Financial Advisors are especially beneficial if you are primarily interested in investing. They can guide you through the maze of investment options, including stocks, bonds, mutual funds, or real estate, and help you build a portfolio that aligns with your risk tolerance and financial goals. Besides, they can offer expert advice on market trends and best practices, which is particularly valuable for those new to investing.
Conclusion
In conclusion, both Financial Planners and Financial Advisors play a significant role in managing your finances, but they serve different purposes. A Financial Planner primarily assists in creating a comprehensive financial strategy that aligns with your long-term goals. At the same time, a Financial Advisor furnishes a broader range of financial services, including investment management, estate planning, and tax advice.
Whether to work with a Financial Planner or a Financial Advisor largely depends on your financial needs and objectives. A Financial Planner could be the right fit if you seek comprehensive financial planning that encompasses all aspects of your financial life.
Remember, the most crucial factor is that they understand your goals, can provide the services you need, and work in your best interest. Estate Management Counselors, LLC can provide all of these services and more. Contact us today to get started!