Are you looking to protect your assets and ensure your wishes are met after you're gone? An estate planning lawyer can help. Your estate planning lawyer will assist you if you need a property transfer, help with finances, or require medical care decisions in case of your loved one's death or incapacitation.
Estate Planning lawyers help because It is important to ensure that someone's desires are respected and that their belongings are distributed to the correct individuals.
To understandestate planning, it is vital to know the different aspects of it. Estate planning attorneys know various topics, including wills and trusts, estate or inheritance taxes, inheritance rights, probate court proceedings, and asset protection strategies. They can help create legal documents to ensure that a person's wishes are taken care of after they pass away.
In addition,
Estate planning lawyers can advise clients on protecting their assets while alive by avoiding unnecessary taxes or establishing trusts for beneficiaries. They can help create advance directives, such as powers of attorney and healthcare proxies, which allow the person to designate someone to handle their affairs in the event of incapacitation.
Estate Management Counselors LLC is a financial service provider helping clients with estate planning needs. Estate Management Counselors LLC provides customized services through consultation services that assist individuals and families in safeguarding their assets and preparing for what lies ahead.
This blog explains estate planning, the role of estate planning lawyers, and how EMC can assist readers. Let's get started without any delay!
What Is Estate Planning?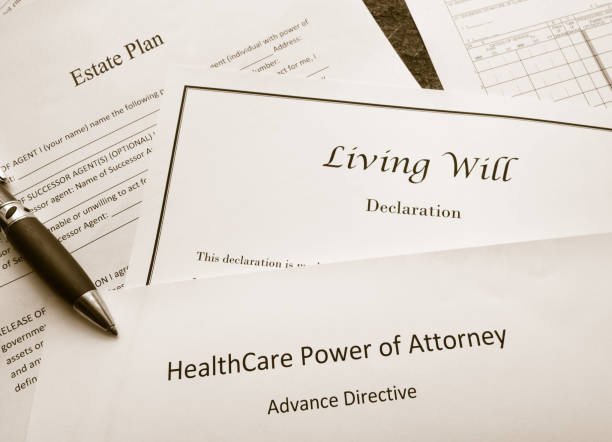 Estate planning is the process of managing and protecting the assets of a person or family. An estate plan typically involves making arrangements for the disposition of property upon death and providing for other financial concerns in an orderly fashion.
Also,
Estate planning is vital to ensure that a decedent's wishes are carried out and to minimize taxes and additional costs associated with asset transfers. Estate planning involves deciding how an individual's assets will be managed upon death and determining how those assets will be distributed. 
It also creates trusts, wills, and other legal documents to ensure that assets are transferred safely and securely. Additionally, estate planning requires an understanding of tax laws, as these may affect the distribution of assets.
You should know.
Both long and short-term arrangements are made in estate planning, including designating a guardian for minor children or establishing trusts to support family members with disabilities. Additionally, it includes making plans to guarantee that the financial demands of a surviving spouse or other family members are taken care of if the individual passes away.
One of the primary goals of estate planning is to minimize taxes and other costs associated with distributing assets upon death. One can achieve this by giving gifts, creating trusts, or transferring assets to a still-alive spouse.
It is crucial to seek advice from a financial advisor or attorney with estate planning experience while creating an estate plan because property transfer laws and regulations vary by state. Estate Management Counselors LLC can help you with your estate law queries anytime.
Our experienced attorneys will provide all the necessary guidance to develop an effective estate plan. We understand that planning for death can be difficult, but our team is here to ensure your wishes and that all legal requirements are met.
Who Is An Estate Planning Lawyer?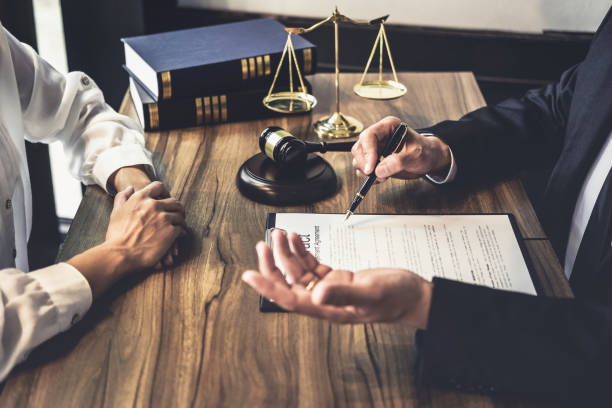 An estate lawyer is a professional who specializes in helping individuals and families plan for the future. They are experienced in legal areas related to wills, trusts, tax law, probate, elder law, asset protection, and other types of advanced planning.
Estate planning lawyers help clients create wills and trusts to ensure their assets are managed, preserved, and passed on according to their wishes. They can also provide counsel regarding retirement planning, gifting strategies, and charitable giving.
Furthermore,
Estate planning lawyers can help their clients understand the tax implications of their decisions and work with them to ensure that all financial records are properly maintained and up-to-date.
Estate planning lawyers are usually skilled in conflict resolution and can help clients develop plans that will avoid or mitigate the potential for future disputes between heirs and beneficiaries. They advise on topics such as gifting to minors, long-term care planning, and setting up trusts for special needs heirs.
Why Should You Hire An Estate Planning Lawyer?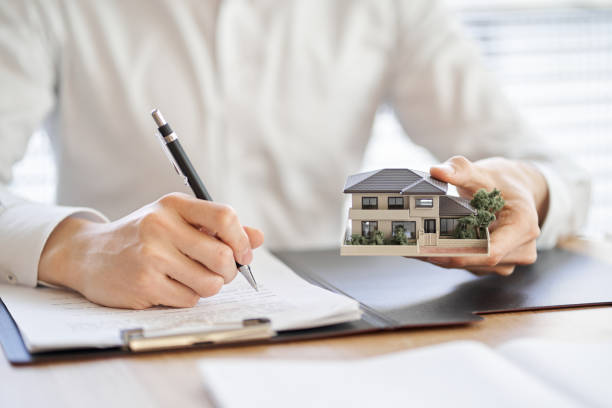 If you're troublingwith estate planning, you should strongly consider hiring an experienced lawyer. A lawyer can help guide you through the complicated and often confusing legal process of creating and executing a will or trust.
Here are just some of the reasons why it's essential to hire an accredited estate planner:
Knowledgeable Advice
Estate planners know the federal and state laws and regulations governing wills, trusts, estate taxes, probate procedures, etc. An experienced lawyer can provide valuable advice to help you make informed decisions about your finances and assets.
Strategic Planning
A knowledgeable attorney can also assist with strategic planning for your estate, such as setting up trusts or other financial tools to maximize your estate's value and minimize taxes. An attorney can advise on how to pass on your legacy most effectively while reducing costs and maximizing the benefits for your heirs.
Avoiding Costly Mistakes
There are alot of details in the estate planning process that might make it difficult for you to deal with it. You should consider every detail correctly and practice and follow the rules to avoid mistakes. This will help you in the long run with managing your finances.
However, you will still need an estate planning lawyer with experience in this area, and he can help you avoid any possible pitfalls.
Providing Peace of Mind
Knowing thatall your worries are taken care of, especially when your wishes are honored, is great peace of mind. Consulting with a good estate planning attorney can give you peace of mind that the process is being done properly and that your desired outcomes will provide for your loved ones.
Ultimately,
If you want to ensure your assets are distributed according to your wishes after you die, a good estate planning lawyer can help you create a comprehensive plan customized to your goals and needs.
Benefits Of Working With An Estate Planning Lawyer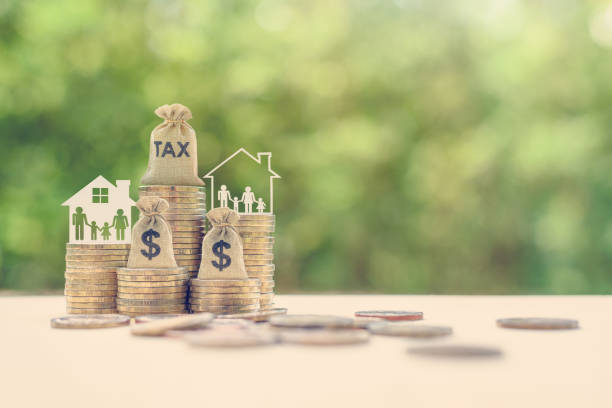 An estate planning lawyer can help you create the necessary documents and other estate planning documents to ensure your assets are managed according to your wishes. This includes developing a will and trust, which provide for how your assets should be distributed after death, and creating an advance health care directive, which allows you to specify desired medical care in the event of incapacitation.
The benefits of having a knowledgeable and experienced attorney guide you through the estate planning process is invaluable.
Here are some of the key advantages:
Comprehensive Planning
An estate planning lawyer can help you identify your goals and create an appropriate strategy. This includes assessing your assets, determining who should receive them, setting up trusts and other legal entities, and providing guidance to executors and trustees.
Avoid Probate
Experienced estate planning attorneys help you find ways to pass your assets on to the beneficiaries of your choice without going through probate court. This can save time, money, and stress for all involved.
Minimize Estate Taxes
Your estate planning lawyer can provide sound advice on minimizing your tax burden before and after death. This could include gifting assets to family members or setting up trusts exempt from taxation.
Protect Assets
An experienced attorney can also help you protect your assets from creditors or other claims. This could include establishing a trust or establishing limited liability protection for business owners.
Plan For Incapacity
Estate planning attorneys are knowledgeable about creating documents to provide care, control assets, and make medical decisions in the event of incapacitation. This includes durable powers of attorney, living wills, and health care proxies.
By working with EMC LLC, you can ensure your assets are managed according to your wishes and that your loved ones are cared for in the event of death. Our experienced attorney is invaluable in helping you make sound decisions regarding your future.
Appointment With An Estate Planning Lawyer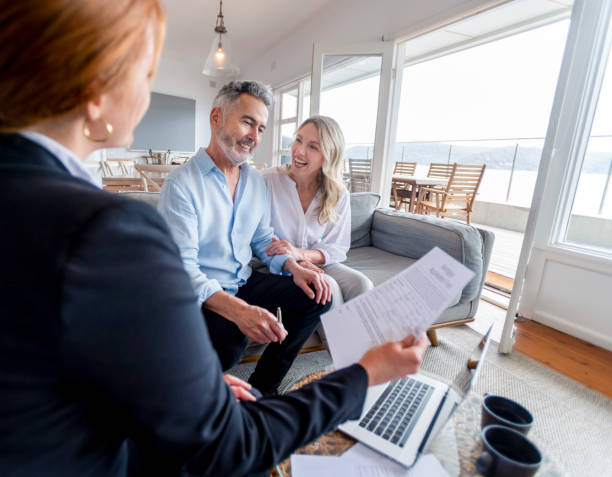 An appointment with an estate planning lawyer is essential in formulating and executing your will. During the meeting, you and your lawyer will discuss the details of your estate plan. You must provide information about yourself and any beneficiaries that might be included in the plan.
This includes personal information such as your
Age
Marital status
Employment history
Assets you own or have an interest in
Taxes owed or paid
Debts held by any party (including trusts, business entities, or other third parties)
And any documents related to your estate plan.
Your lawyer will explain probate and present the different ways of distributing assets after death. Depending on the complexity of your estate and the laws of your location, you can choose between going through a probate court or handling it outside of court.
He will cover tax implications associated with your estate plan and ways to safeguard yourself from potential lawsuits or creditors following your passing. You and the lawyer will also establish a timeline for finishing any necessary documents or tasks related to your estate plan.
Meeting with an estate planning lawyer is crucial to ensure your final wishes are fulfilled as per your desires. With proper guidance and planning, you can rest assured that your assets will be distributed appropriately and your loved ones will be cared for after you pass away.
What do you need to do?
Before you go to the appointment, think about what you want out of your estate plan. Do you need to provide for a spouse or children? Are there particular assets that may require more attention during the planning process? Consider factors like taxes, retirement funds, and medical care to ensure all eventualities are covered.
Gather Relevant Financial Documents
Providing a complete overview of your financial situation is important for your lawyer to create an estate plan that meets your needs. You should bring statements for all your accounts, such as bank accounts, insurance policies, investments, and real estate. You should also bring legal documents, such as a will or trust agreement.
Consider Your Current and Potential Future Financial Situation
Estate planning isn't just about the present; it's also about anticipation. Think about your current financial situation and try to anticipate any changes shortly. Will you be retiring soon? Do you plan on buying more property or making investments of any kind?
Are there any potential legal issues that may arise over time? Discuss any of these concerns with your lawyer during your appointment.
Discuss Your Goals and Preferences
During your appointment with the lawyer, discuss your goals and preferences thoroughly. Inform them about the specific assets you wish to protect and whether you would like any level of control over them.
Do you want a trust agreement to pass assets on to heirs without going through probate? Are there any charitable donations you would like to make? Discuss your goals and preferences with your lawyer and ensure they are incorporated into the estate plan.
Consider Other Estate Planning Options
An estate planning lawyer can advise you about other options available to you. During estate planning, the experts can talk with you about trusts, guardianships, and other legal issues that may arise. It is important to ask questions and comprehend all the available options before making final decisions.
Execute Your Plan
Once you've discussed your goals and preferences with your lawyer, executed the necessary documents, and made any other changes or revisions, you can officially execute your estate plan.
This usually involves signing paperwork before a notary public or witnesses. Your lawyer will help you through this process so everything is done correctly.
Conclusion
It does not matter how complex is your estate plan and how big your organization is. Hiring an estate planning attorney can always fix everything. For assistance in estate planning, consulting with an attorney specializing in that area is recommended.
A specialized attorney can assess your situation, design a thorough strategy that meets your goals, and ensure all legal documents are properly completed. By teaming up with the highly skilled estate planning lawyers at EMC, you can rest assured that your wishes will be executed properly and legally.
Consulting with our qualified estate planning attorney can save you and your loved ones from unnecessary stress.