Do you know what Estate Planning Law is and why it is essential? Well, Estate planning law helps individuals plan for the transition of their financial affairs, estate, and inheritance taxes when they pass away. A complete estate plan protects your family and ensures that legal documents follow your wishes.
Individuals with financial assets or minor children should have a complete estate plan. It is essential to seek advice from the professionals such as a financial planner, legal adviser, and tax advisor to ensure the successful implementation of your estate planning process.
Estate planning law is not complex, but it does require careful consideration to ensure that your wishes are properly followed and that you minimize the financial burden of estate taxes.
To help you understand estate planning law more precisely, Estate Management Counselors, EMC, LLC is here to explain the process and provide guidance on estate planning law. This blog post will provide an overview of the estate planning process, discuss legal documents and explain how to minimize estate taxes.
What is Estate Planning Law | A Basic Overview
Estate planning law focuses on the transition of financial assets and property upon death. It allows individuals to determine who will manage their savings accounts, life insurance policies, investments, real estate, and other assets when they pass away.
By creating a legal document such as a living will or trust, that person can designate who will receive what assets after their death.
In addition to transferring assets, estate planning law helps individuals minimize the taxes due on their estate upon death. It is essential to consider income and estate tax implications when creating an estate plan to ensure your family does not have to pay more taxes than necessary.
Estate planning law involves creating legal documents such as living wills, trusts, powers of attorney, and other instruments to manage and transfer a person's real and personal property after death. An estate refers to all the assets a person owns at the time of their death.
If an individual dies without a will or estate plans, their possessions will be distributed to their next kin. This means they will lose control over their estate and have no say in how their property is divided.
What Documents are Involved in Estate Planning Law?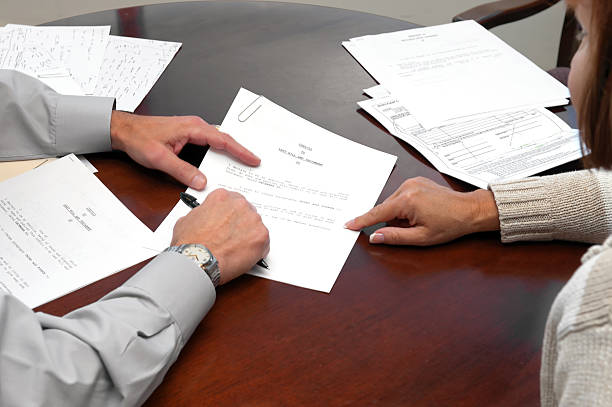 Estate planning law comprises critical documents that aid people in safeguarding their assets and making preparations for the future. These documents guarantee that your preferences are respected and that your family and friends are adequately cared for after your demise.
Creating and understanding different types of documents can help you secure your estate and ensure that your affairs are handled according to your wishes.
These documents serve unique purposes and are essential whether you have a large or small estate. Making these documents gives your loved ones peace of mind and ease in settling your estate. These documents are:
A will is a legal document that outlines your wishes regarding the distribution of your assets after your death. It allows you to name beneficiaries, specify how your property should be divided, and appoint an executor to manage the process.
A trust is a legal arrangement where you transfer your assets to a trustee to hold and manage for the benefit of your beneficiaries. Trusts can help minimize estate taxes, avoid probate, provide for ongoing management of assets, and protect assets from creditors.
A power of attorney is a document that grants someone else the authority to act on your behalf in legal, financial, or healthcare matters if you become incapacitated. Depending on the extent and duration of the authority granted, there are different types of power of attorney, including general, limited, and durable.
Healthcare Directive or Living Will
A healthcare directive, also known as a living will, allows you to specify your medical treatment preferences in case you cannot communicate your wishes. It covers decisions regarding life-sustaining treatment, organ donation, and other medical interventions.
Beneficiary designations allow you to designate beneficiaries for certain assets such as life insurance policies, retirement accounts, and payable-on-death bank accounts. These designations override any instructions in your will, so keeping them up to date is essential.
Although not a legally binding document, a letter of intent can be included in your estate plan to provide guidance and instructions to your loved ones and the executor of your estate. It can cover personal wishes, funeral arrangements, and other details not explicitly addressed in other legal documents.
Remember, estate planning laws may vary by jurisdiction, so it's advisable to consult with an experienced estate planning attorney to ensure that your documents comply with the laws of your specific area and meet your unique needs.
Estate Management Counselors LLC can help you create an estate plan that fits your individual and family needs. With a comprehensive estate plan, you can give yourself peace of mind knowing that your wishes will be respected and carried out according to your instructions.
The experienced attorneys at Estate Management Counselors LLC not only provide legal guidance but are also there to help you through the emotional aspects of estate planning.
Estate Planning Law: Terms to Know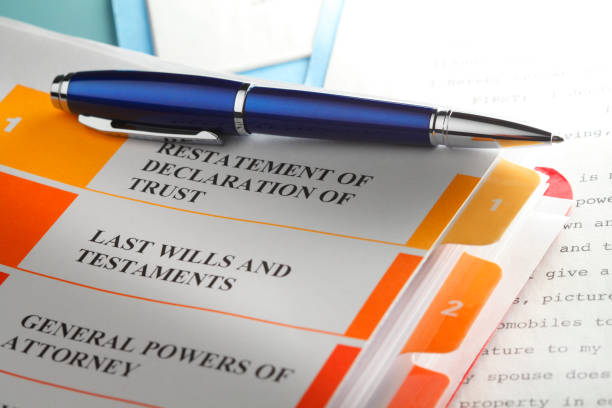 Understanding the essential terms and concepts of estate planning law is crucial for planning your future. These terms play a vital role in protecting your assets, caring for your loved ones, and ensuring your wishes are fulfilled.
When planning your estate, it can be helpful to familiarize yourself with terms like wills, trusts, guardianships, and probate. This can make it easier to navigate the complexities of estate planning and make informed decisions. Understanding estate planning terms is essential; the terms are:
Intestate is the term used to refer to an individual who dies without a will. In this case, state law determines how the estate is distributed among heirs.
Having a valid will is the best way to ensure that your estate is distributed as desired. Sometimes, individuals may disinherit certain heirs or provide for certain assets to go to particular beneficiaries.
An advanced directive is a legal document that provides instructions for your medical care if you cannot make decisions on your own.
It allows individuals to express their wishes regarding treatments they may receive at the end of life. This document can also designate another person as your healthcare proxy, allowing them to make medical decisions on your behalf.
Probate is when a probate court oversees the distribution of an individual's estate after passing away. Probate proceedings involve distributing assets according to the will, paying the deceased's taxes and debts, and ensuring that heirs receive their proper inheritance.
The probate process can be lengthy and complex, so hiring a qualified attorney to help you navigate it is essential.
Real property includes any land and the buildings on it. When planning your estate, it's essential to consider how you wish for real property to be divided among heirs or beneficiaries.
Depending on the complexity of your estate, it may be necessary to seek the advice of a qualified attorney who can help you create a plan that meets your needs. The savings accounts, investments, and other assets should also be mentioned.
Inheritance refers to the assets passed down from one individual to another upon death. It is important to remember that some assets may require special handling, such as real estate or investments.
It's also important to consider how your heirs will receive their inheritance. In most cases, assets can be distributed through a trust or self-probate.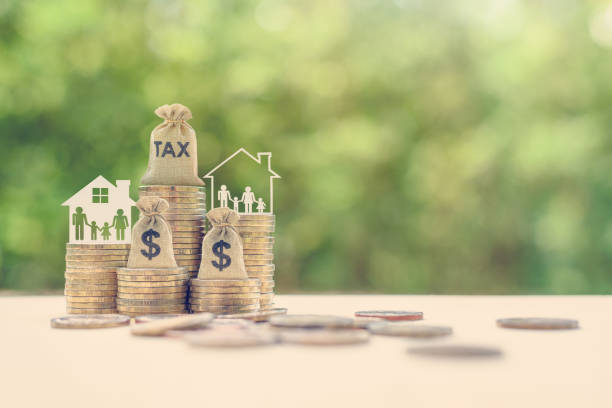 A healthcare proxy is a document that lets you designate someone to make medical decisions on your behalf if you cannot do so yourself. This person should be trusted and knowledgeable about your wishes regarding treatments they may receive at the end of life.
It's important to consider all aspects of estate planning and select a qualified attorney to help you create an effective plan for your needs. Estate planning can be complex, but having the right resources available can make the process easier and more efficient.
With proper estate planning, you can rest assured that your wishes will be fulfilled after your lifetime. With all its estate planning experience, EMC LLC will help you get the best possible plan.
Estate Planning Law: Related Practice Areas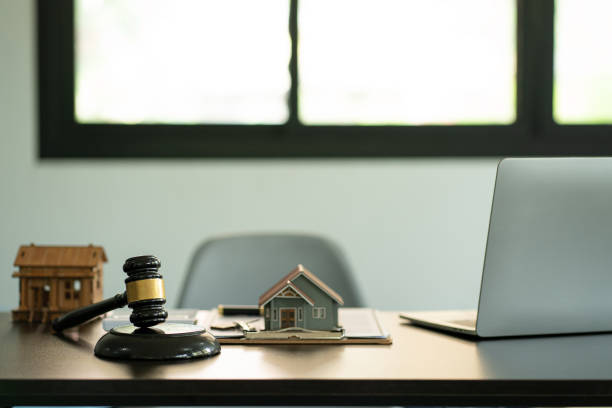 When creating a complete estate plan, it's essential to consider various practice areas that intersect with estate planning law. These practice areas work together with estate planning to address different aspects of your personal and financial needs.
Familiarity with these topics can assist people and their families in dealing with intricate estate planning procedures and ensure their legal requirements are fulfilled. Estate planning law shares similarities with other legal specialties, such as the following practice areas:
Family law is essential to estate planning as it deals with marriage, divorce, adoption, and custody issues. This practice area also covers matters related to the distribution of assets in the event of death or divorce.
Tax law is another practice area that intersects with estate planning. Tax laws affect how income and other resources are taxed and what deductions may be taken. Understanding how taxes affect estate planning is essential for creating an effective estate plan.
Real estate law is also an important practice area for estate planning. This area of law covers the buying and selling of property, leasing agreements, zoning regulations, environmental issues related to land use, and other matters that may affect real estate ownership.
Business law is another practice area that intersects with estate planning. This area of law covers the formation and operation of businesses and encompasses topics such as taxation, contracts, intellectual property rights, bankruptcy, employment laws, and more.
Some estate planning attorneys also specialize in elder law, which provides legal advice and services to those aging or with special needs. Elder law encompasses long-term care planning, guardianship, retirement planning, Medicaid eligibility requirements, and end-of-life directives.
Whatever your estate planning needs, you must consult a qualified attorney who can provide legal advice and assistance in creating a comprehensive plan that meets your needs.
With the help of Estate Management Counselors LLC, you can ensure your estate is handled efficiently and competently. From tax planning to real estate law, business law, and elder law matters, we can help you create a plan tailored to your unique needs.
Wrap Up
To summarize, we can say that estate planning law is a crucial practice area that covers various topics and requires specialized knowledge.
Whether you need tax planning advice, help with real estate law, assistance with business law, or counsel on elder law matters, finding an estate attorney with the expertise and experience needed to create a comprehensive plan for your particular situation is essential.
We at Estate Management Counselors LLC are here to assist you in all aspects of estate planning and can help you create a plan that's right for your needs. Contact us today to learn more about how we can help with your estate planning needs.