A popular saying is that "life happens while you are making other plans." This is especially true regarding your financial future, as the world of finance can be complicated and overwhelming for many people. But what if you are not making any plans for your financial future? It will lead to financial difficulties, such as piling up debts, unexpected expenses, and a lack of money for retirement.
A recent survey discovered that over half of Americans aged 30 and above have no plan for managing their finances. This is far from acceptable. Ignorance may be bliss in some areas, but not when your financial security is at risk. It's time to change and take charge of our money matters before the situation becomes even more precarious.
This is where professional financial planning can be beneficial. Financial Planning includes creating a comprehensive plan that helps you make wise decisions and reach your goals in life to secure your financial future. Estate Management Counselors are professional financial planners and advisors who help create a financial plan that works best for individuals and their financial goals.
This blog post will further explain the importance of financial planning in-depth and how Estate Management Counselors as financial advisors can help you create a solid financial plan. So let's dive in!
What Is Financial Planning | An Overview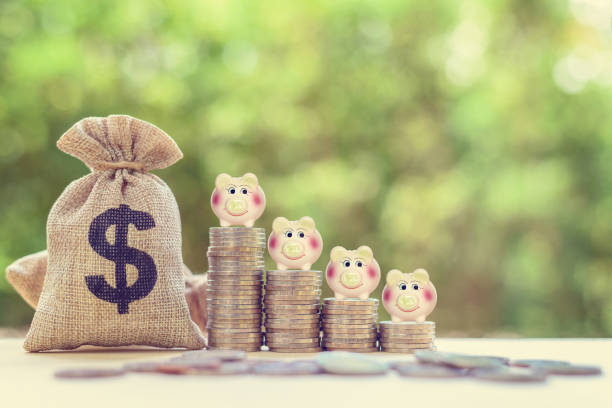 A financial plan is an essential blueprint for individuals aiming to use their current resources and future objectives to maximize their success. This document provides detailed information about a person's finances alongside strategies tailored toward achieving both short-term and long-term goals.
By creating a financial plan, you can develop and manage crucial necessities such as safeguarding yourself from life's risks (like illness or disabilities), income generation and consumption and reducing debts.
Financial plans bring information and data from multiple sources, including your financial objectives, investment strategies, taxes, insurance, etc. Not only does it help define your financial aspirations and life goals, but it acts as a guide for making financial decisions that will have long-term implications.
With regularly updated analyses and insight, a financial plan is essential for aspiring for financial freedom.
Understanding Financial Planning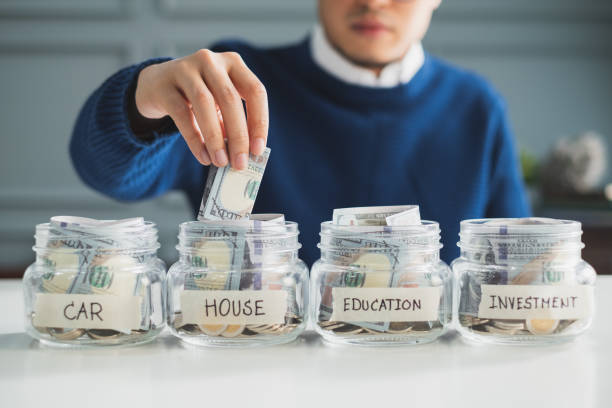 By definition, financial planning is essentially the practice of analyzing your present financial state and utilizing that knowledge to effectively manage your money, allowing you to reach objectives and set yourself up for success in the future. Not only is it important to consider your present financial situation, but it's also essential to consider how things may change in the near term and long run.
The financial planning process should be seen as a comprehensive process. Whether you're tackling credit card debt, retirement planning, or investment portfolio management, a solid financial plan should involve the following key steps:
Assessing your current financial situation
Identifying and prioritizing goals
Developing strategies for achieving those goals
Implementing recommended changes to achieve the desired outcomes
Monitoring and updating your financial plan periodically
When managing your financial future, it's essential to take the time to assess and analyze every aspect of your finances. You can choose between two approaches when creating a sound financial plan: doing it yourself or consulting with an experienced professional financial advisor such as Estate Management Counselors, LLC.
Either way, devising a comprehensive strategy for investments, savings, retirement planning, and other areas is critical for money management success over the long term. Estate Management Counselors, LLC provides comprehensive financial services to individuals and small businesses.
Our services include customized financial planning for retirement and investment portfolios, pension consulting, and additional tailored solutions that meet the unique needs of our clients.
Types Of Financial Planning
Financial planning is not only limited to investment management. There are multiple other aspects of financial planning that individuals may not be aware of. The following types of financial planning are the most common and popular:
When it comes to financial planning, tax planning is an absolute must. Whether you're looking to reduce your overall taxable income, maximize how much money goes into your pocket, or effectively distribute the wealth to different accounts, tax planning is key in ensuring you keep more of your hard-earned money in the long run.
And luckily, it's easy to set up strategies and plans that will help you do just that. EMC provides professional financial planning services that will help you in tax planning the most efficiently.
Whether you're just starting or nearing the finish line, retirement planning is essential to any comprehensive financial plan. One of the primary goals in retirement planning is to ensure that a client will have enough money saved up to meet their desired lifestyle when they finally do retire.
Retirement planning requires thoughtful consideration and forecasting of a person's current and future financial situation. With the help of a financial advisor, you can make sure that your retirement plan is on track and will be able to provide for you in the future.
Do you know most people don't have a financial plan for when they die? Estate planning is an important part of your overall financial plan. It ensures you have all the necessary documents to distribute your assets according to your wishes.
This can include setting up wills, trusts, power of attorney, guardianships, and more. Planning this out beforehand will ensure that your loved ones are taken care of, and your wishes are carried out according to your desires.
If you are seeking expert help for estate planning, EMC is the best financial advisor who provides this service. As the Estate planner, we will guide you to get the best out of your estate planning.
Investment planning is an important piece of the financial planning puzzle; it's one of the most effective ways to ensure your money will be put to work in ways that will benefit you long-term.
Investment planning involves evaluating assets and investments that can yield the best possible returns and meet long-term goals. This type of planning also involves diversifying assets, mitigating risk, and adhering to an investment strategy over time, all to help increase gains and preserve invested capital.
It can be both complex and challenging for some people. Still, with a solid understanding of markets and guidance from a certified financial planner, everyone can benefit from this powerful tool. Investment planning allows individuals to make better financial decisions and achieve their financial dreams when done correctly.
Insurance planning is arguably one of the most important parts of good financial planning. It involves ensuring you have sufficient coverage to safeguard your family in crisis. Aside from personal health insurance plans, hundreds of other policies can fall into this category, depending on an individual's circumstances, from disability and life insurance to auto policies.
Insurance planning ensures protection from disasters, both foreseeable and unexpected. With proper assessment, organizations and families can help mitigate the risk of loss due to illness, calamity, death, or other hardship.
So before you decide what policy works for you, speak with a financial planner; it might save you some hassle (and money) down the road. Estate Management Counselors are all here to help advise and counsel you on the best insurance policies for your needs.
Financial planning doesn't just mean looking to the future; it also involves risk management in your current situation. Enter budgeting, creating financial plans for our regular spending, and managing it by keeping tabs on where your money goes and what you could save.
It's a great way to ensure you're not missing out on potential savings and taking the right risk when investing your hard-earned money. The monthly cash flow budget is a great way to start, it helps you keep track of all your expenses and forecast the future.
It's also important to remember that budgeting isn't just about saving money; it's also about reducing debt and living within your means. At EMC, we will work with you to create a realistic plan for your budget and help you manage it on an ongoing basis.
Significant Benefits Of Financial Planning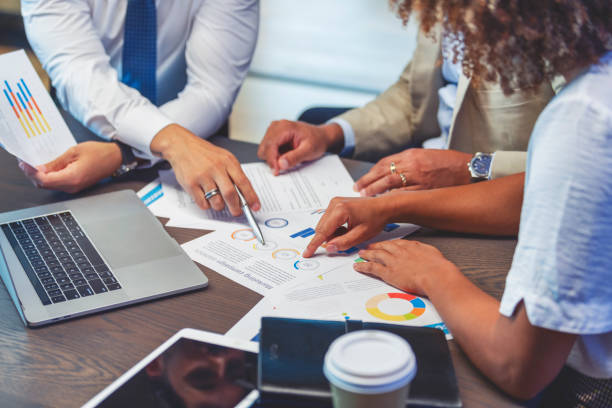 We all know a financial plan is important, but what's the upside to doing it? The benefits of financial planning are numerous. A good financial plan allows for better decision-making and more control over your finances.
It also gives you an idea of managing your money and can help you prepare for future events. With the right financial plan in place, you can increase savings while reducing your debt, leading to a more secure retirement. Some of the benefits of an effective financial plan include the following:
Increase Your Life Saving
The biggest asset of someone's life is saved. No one can deny the value of having a good financial plan that helps you save more and spend less. By utilizing financial planning, we can say goodbye to egregious splurge buys and hello to increasing our life savings.
Through a financial plan, you get an overview of your income and expenses so that you know exactly how much wiggle room you can spend without compromising your finances.
Improve Your Living Standard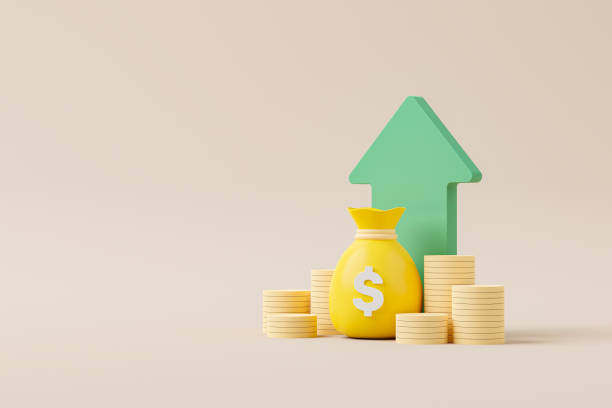 Who doesn't want to go from just scraping by to living comfortably? Financial planning can provide you with that and more, allowing you to make the most of your finances, increase your income and raise your standard of living.
A financial plan keeps you focused on achieving goals like saving up for a large purchase and mapping out an investment strategy. Successfully planning allows you to retire early or finally take that dream trip while maintaining your ideal lifestyle.
Contrary to popular belief, it is not necessary to sacrifice your lifestyle if you are striving for active money management. With the right financial plan in hand, every goal of yours can be reached while still enjoying a comfortable standard of living.
Be Prepared For Crisis
Establishing an emergency fund is a basic element of proper financial planning. The desired outcome for many people is to have six months' equivalent of their monthly income stored away in the event of any unforeseen crisis.
Establishing an emergency fund offers you peace of mind, knowing that you have a reserve to call upon should unforeseen circumstances arise or your financial situation suddenly changes. This way, unexpected expenses can be handled with greater ease and less stress.
Financial planning can also help you prepare for the future, allowing you to plan for retirement and other long-term goals. By creating a well-structured financial plan, you can be sure that your money is being saved and invested in the right areas. You can also save on taxes by using certain deductions and credits.
Enjoy Peace Of Mind
Financial planning is an invaluable tool for the modern world, granting people much sought-after peace of mind. Planning and budgeting can free up valuable time and resources, allowing us to prioritize our dreams and ambitions.
Not only this, but having a set financial plan paves the way for long-term security, ensuring that we are prepared to tackle unexpected financial events or crises as they come. Financial planning rarely stops paying dividends long into the future, as it can help you achieve your goals quicker by establishing a step-by-step path to success.
By creating an organized system, we can reduce stress and have a positive outlook on the future; taking charge of our finances means living life to its fullest potential.
Estate Management Counselors is your one-stop shop for all your financial planning needs. Our core services of budgeting, debt management, and retirement planning are designed to provide you with the necessary tools to make informed decisions with your money.
We take care of all the financial aspects so that you don't have to stress. With no hidden fees or long-term commitments, we ensure that you get the best financial advice easily and straightforwardly.
What Is the Cost of Professional Financial Planning Services?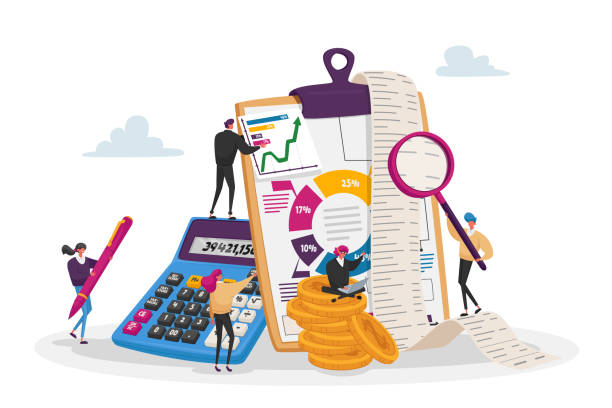 When selecting a financial planner, their fees are paramount. Fortunately, many advisors offer flat or hourly fee structures to deliver financial planning services. This allows customers to gain access to comprehensive advice without worrying about unforeseen costs down the line.
You can pay one set sum for all financial planning services with a flat fee arrangement. The total amount you'll owe will likely depend on the worth of your assets under management and how complex your needs are. On the other hand, an hourly rate means that each hour dedicated to helping manage your finances is charged separately.
We at Estate Management Counselors put the customer. First, we charge competitive rates and provide a personal approach to financial planning. We strive to create long-term relationships with our clients, ensuring their goals are met at each journey step. We offer:
Percentage Of Assets
The asset-based fee is frequently seen as the most widespread charge by advisors for portfolio management. This rate usually ranges from 0.50%-2.00% of total assets under management (AUM) every year and decreases proportionally with increased AUMs in your portfolio.
Hourly
This fee is solely for each hour spent performing the financial planning service. The hourly rate can vary significantly based on your location, the services you are seeking, and the advisor's qualifications. Pricing for this service is flexible, with hourly rates generally ranging from $100 to a maximum of $300, depending on the complexity and scope of your needs.
Fixed
A fixed fee is a one-time price based on the complexity and scope of the service you are requesting. The flat charge is often more economical than an hourly rate or percentage of assets, as it covers all services necessary to complete your financial plan.
Wrap Up
Financial planning is a crucial element of personal finance. It allows you to set and reach your financial goals, enjoy peace of mind knowing that you have the means to meet your needs, and plan for contingencies as they arise. Everyone should take the time to sit down with a professional financial advisor or money manager to create and manage their financial plan. Remember, it pays to plan when it comes to your finances!
At Estate Management Counselors, you don't need to stress yourself. With our expert guidance, you can design a financial blueprint to help you achieve your goals. From setting retirement target dates to creating an emergency fund, we can assist in all aspects of financial planning, no matter how complex they may be. So, don't delay anymore; contact us today and take the first step towards a worry-free financial future.
FAQs
What are the four main 4 types of financial planning?
Regarding financial planning, there are four primary categories: Cashflow Planning, Tax Planning, Investment Planning, and Retirement Planning. You can set yourself financially on solid footing with the right plan for each area.
What is a financial plan, and why is it important?
A financial plan is a step-by-step guide for managing your money. It can help you achieve specific financial goals by outlining how to utilize the resources available to you best. A financial plan is important because it helps you make informed decisions that support your short- and long-term goals, making you feel more secure and confident about your finances.