How Organized is your Retirement?
We Provide Estate Planning, Portfolio Management And Tax Counseling In A Single Service
And Much More… All Integrated Into One
EMC LLC Uniquely Provides All Three Services For You.
Unlike Other Firms That Only Focus On One
Integrated Financial and Tax Professionals
Estate Management Counselors, LLC was established in response to individuals' requests to receive coordinated objective fee-based financial, investment, and estate planning advice. The three facets that are coordinated are Financial Investment Planning, Estate Planning, and Tax Counseling. Other firms, either investment or law firms, only provide the client with one service, therefore, exposing the client to unnecessary financial and estate planning risks. EMC provides both services to our clients at one location so the client works with only one set of professionals. This unique service will assure the client that the left hand knows what the right hand is doing.
OUR ALIGNED FINANCIAL PLANNING APPROACH IS WHAT SETS US APART
We offer our clients a cohesive plan of professional financial services with the highest level of integrity. Our practice is focused on building long-term relationships with our clients by providing financial services that typically require multiple financial advisory, law and accounting professionals. We guarantee to our clients a level of service that is unmatched by any other firm.
Portfolio Management
We provide personalized investment recommendations to help our clients achieve their goals and objectives..
Estate Planning
Estate planning involves more than the outright passing of property from one person to another.
Tax Counsel
We are experienced looking at the entirety of your financial picture to reduce taxes while providing advice for your portfolio and estate planning.
Learn All About Our Counselors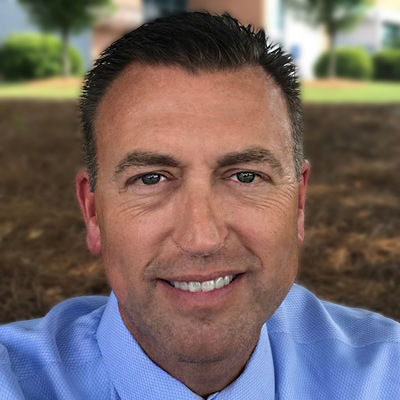 Sean G. Todd, Esq. M. Tax, CFP®, CPA – Principal
Sean G. Todd draws upon the substantial knowledge of tax and financial planning which he gained in his 20+ years of practice. Sean is a licensed attorney with a Master of Taxation degree. Sean is also a licensed Certified Financial Planner™ practitioner and a Certified Public Accountant. He has extensive experience in the areas of Tax, Estate and Financial Planning. Sean has been an adjunct professor at Oglethorpe University and Emory University in Atlanta. He is currently teaching Federal Income Tax Planning at The University of Georgia.
Sean earned his Bachelor of Science in Business from Indiana University and his law degree from Ohio Northern College of Law. In addition, Sean continued his education with a specialization in tax by earning a Master of Taxation degree from The University of Akron. Sean has been a featured speaker at the National Self Storage Association meeting in Las Vegas, Nevada on several occasions. He also lectures on topics dealing with estate and financial planning and the new tax laws.
Clients benefit when working with Sean because of his practical experience: He has completed over 2,000 estate and financial plans for individuals and business owners in the State of Georgia, and clients also benefit from his professional training in investments, finance, accounting, estate planning, taxes and the law. He has an unmatched ability to coordinate all the moving parts to objectively evaluate and provide effective professional advice to his clients.
Sean is a true Indiana University basketball fan and has adopted the Auburn Tigers as his local SEC team. His daughter, Gabrielle, has been accepted and will be attending Parsons Paris in her pursuit of fashion design. His son, Niall, is a talented left-handed pitcher for his 6-4-3 DP Baseball Academy team. Sean enjoys the Caribbean islands, golf, water sports, and attending the Kentucky Derby and the National Finals Rodeo.
A FULL PICTURE OF YOUR FINANCIAL PLANNING
EMC offers objective financial services to our clients by providing the services typically requiring two sets of professionals, a financial advisor and an attorney. We combine these to avoid unnecessary financial and estate planning risks.
01
Investment Planning
We provides personalized investment recommendations to help our clients achieve their goals based on what is in their best interest without the conflict that exists in a typical stockbroker relationship.
02
Estate Planning
Enabling individuals to give what they have, to whom they want, in the way and when they want with a view toward reducing taxes, attorney's fees and court costs to the greatest extent possible.
03
Professional Tax Advice
Our services are accomplished with the view of a CPA toward reducing taxes, attorney's fees and court costs to the greatest extent possible.
Don't Know Where To Start With Estate Planning?
Unlock The Ultimate Estate Plan
Without a will or trust, upon a person's death, that person's assets are disposed of according to state law. Most of us don't want the state deciding when our estate is distributed, and to whom. If you procrastinate and you do nothing, that's what will happen, as sure as the sun sets in the west.
Request your complimentary copy, "How to Unlock the Ultimate Estate Plan" today.